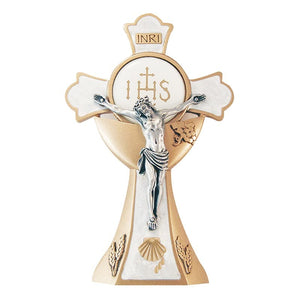 Baptism Holy Mass Standing Crucifix
The Sacrament of Baptism is one of the most beautiful things that happens in someone's life.  When someone is baptized original sin is removed and God the Father, God the Son, and God the Holy Spirit come and dwell in their soul making them a new creation and child of God.  
This beautiful standing crucifix measures 5"H and 3.5"W. 
---
We Also Recommend