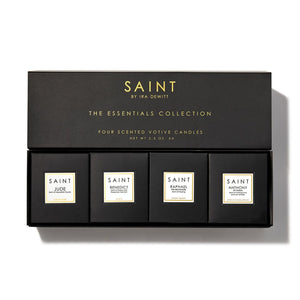 Essentials Votive Set of 4 Candles - Benedict, Jude, Raphael, Anthony
These beautiful saint candles votive set are made from 100% beeswax and holy oil from Rome. They are blessed by a rabbi and a priest, and once the candle burns, you will find a saint medal.

Whether someone is battling a health issue, seeking peace, or trying to find love, there is a patron saint — and a SAINT Candle — to help them on their journey.

---
We Also Recommend