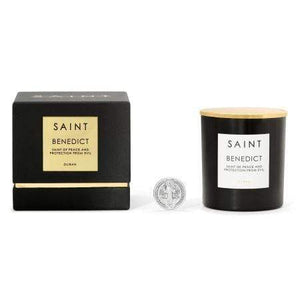 Saint Benedict Candle
These beautiful saint candles are made from 100% beeswax and holy oil from Rome. They are blessed by a rabbi and a priest, and once the candle burns, you will find a saint medal.

The candle comes with this prayer:
Saint Benedict, saint of peace and protection from evil, you practiced what you taught, humbly fulfilling God's work for the benefit of all people. You know the many physical dangers that surround us today, often caused by human inventions or evil doers. Please guard us against poisoning of the body, mind, and soul, and be an advocate for our spiritual journey. Amen.
---
We Also Recommend