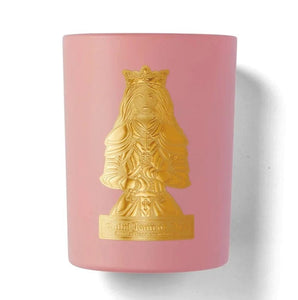 Saint Joan of Arc Candle
These beautiful saint candles are made from 100% beeswax and holy oil from Rome. They are blessed by a rabbi and a priest, and once the candle burns, you will find a saint medal.
Limited Edition

Saint Joan of Arc, saint of fearless women, you faced harassment, ridicule, and doubt, but you persevered and held in your faith. Your unwavering commitment to God and inner strength gave you the fortitude to face your enemies. I pray that you ride alongside me in my own battles, and help me stay strong as I pursue a righteous path. Amen. 

---
We Also Recommend