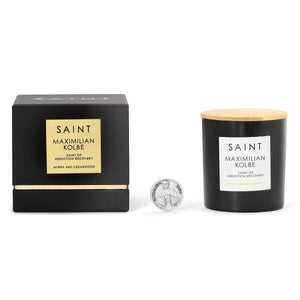 Saint Maximillian Kolbe Candle
These beautiful saint candles are made from 100% beeswax and holy oil from Rome. They are blessed by a rabbi and a priest, and once the candle burns, you will find a saint medal.

The candle comes with this prayer: Saint Maximilian Kolbe, saint of addiction recovery, you know how strong the chains of addiction can be. I come before you seeking your assistance for all those suffering with addiction, especially [name person]. Help us replace temptation with the transformative combination of willpower, accountability, and the acceptance of God's love. Amen.
---
We Also Recommend