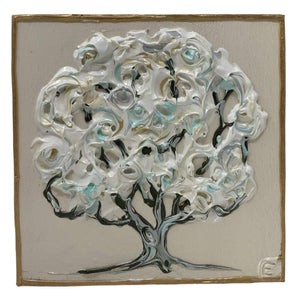 Tree of Life on Wood | Hand-painted
A perfect reminder of our connection to nature, this beautiful 8" x 8" tree on wood is hand-painted by artist, Eddie Powell. It would be a perfect gift for a friend or loved one who could is searching for comfort in a difficult time. 
*Each item is an original work of art and may vary slightly from item pictured. 
---
We Also Recommend